Training Component
Our Training Component is a simulation of practice - this is work, not school, for our Candidates! The relevant skills and competencies that members of the Profession help us to develop in our Candidates are Professionalism and Ethics; Oral and Written Communications; Research Skills; Analytical Skills; Client Relationship Management; and Practice Management.
These skills are developed by Candidates working, both independently and within virtual law firms, to manage and completing deliverables on simulated files, created by lawyer subject-matter experts, in seven practice areas: Administrative Law, Business Law, Civil Litigation, Criminal Law, Family Law, Real Estate Law and Wills and Estates.
The Training is 4 months virtual, online simulation (real time, using a variety of programs and tools). Virtual firms also engage in consideration of the business of practising law, and are required to develop an innovative Firm Business Plan. Members of the Profession offer guidance, advice, feedback and assessment, all critical to developing successful skills in our future colleagues.
Roles for Lawyers
The Fall Training Component relies on the dedicated contributions and expertise of members of the Ontario legal profession. The LPP is created by the Profession, for the Profession. Candidates benefit by the involvement of a large network of lawyers, and lawyers speak of many benefits of participating with the LPP, including giving back to the Profession, helping to develop future colleagues and sharing their experiences and knowledge. Consider joining the LPP in one of the following roles:
Get Involved
MENTORS
MENTORS
Mentors engage in weekly discussions of the Firm's legal files, and Professionalism & Client/Practice Management themes. They review Candidate work and offer timely Feedback and Assessment. A minimum of 5 years post-call to the Ontario Bar is required (our average is 15 years). An honorarium is paid, and the weekly time commitment is about 6 hours for four months. Up to 6 LSO CPD Hours are available.
ASSESSORS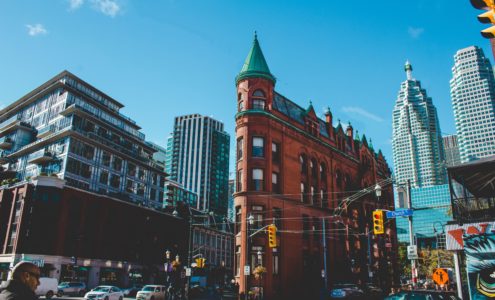 ASSESSORS
Assessors evaluate our Candidates, entirely online, through various simulations during the training program. Simulations include Real Estate closings; Family Mediations; Criminal Bail Hearings; Client Interviews; Examinations of Witnesses; and more. Time commitment ranges, with a stipend offered. Subject area experience is needed.
SUBJECT MATTER EXPERTS
SUBJECT MATTER EXPERTS
Legal experts develop and deliver simulated files (Administrative, Business, Civil Litigation, Criminal, Family, Real Estate Law, Wills & Estates), and skills areas (e.g. Communications, Legal Research, Practice/Client Management and Professionalism). They engage in development work in the spring; and file update webinars and respond to file questions in the fall. This is a paid opportunity.
TRIAL ADVOCACY ADVISORS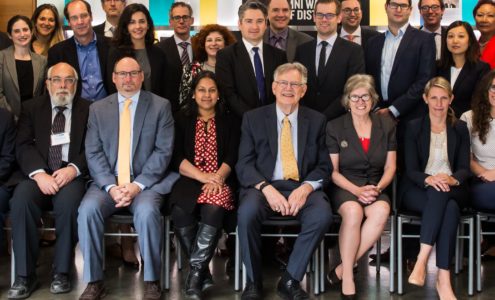 TRIAL ADVOCACY ADVISORS
During the training program, we offer an Intensive Trial Advocacy Workshop, developed by Sheila Block and Jim Seckinger. Advisors help our Candidates improve advocacy skills, entirely virtually. The program includes active online workshops, where Advisors coach Candidates. Litigation experts may participate, with 2 hours of LSO Professionalism CPD credits per day. Final virtual trials are held, where litigation experts act as judges, for which a stipend is offered. In 2020 we held the world's most simultaneous Zoom trials!
How Does It Work
4 Month Practical Training
(August – December)
Mondays to Fridays approximately 8AM – 6PM EST (Hours may vary)
Candidates work both individually and in virtual law firms of approximately 4 to 6 – supported by practicing lawyers ("mentors"), who offer guidance, feedback and assessment
Interactive and experiential – learn by doing
Practical – files developed by practising lawyers
Relevant – interview clients, conduct research, draft documents, letters and agreements, develop an approach, conduct negotiations, prepare the client, argue motions, conduct examinations and cross-examinations, and manage the client and the practice
4 Month Work Placement
(January – April)
Mondays to Fridays approximately 8AM – 6PM EST (Hours may vary)
Candidates are trained to hit the ground running
Employers include major institutions, large and small firms, specialty boutiques, governments, clinics and sole practitioners throughout Ontario
As a work placement employer you will be joining us on the leading edge of practical legal training
What Our Mentors and Assessors Are Saying
Our mentors and assessors are critical to the delivery of the training component and to Candidate success. The following testimonials outline their experience with our program and our Candidates. See what they have to say.
Wonderful! So informative to watch them grow and get more confident as the weeks go by.
It is great to virtually act as a mentor. It provides an opportunity for those of us at a distance to be involved.
Participating as a mentor in the LPP is a very rewarding experience that I feel privileged to have each fall…I believe with each year this program grows richer and improves for the candidates that in some respects receive a broader exposure to the practice of law than many articling positions might provide. I think the LPP has been a great success…
I really enjoyed my time with LPP. It gave me opportunity to work with some talented and motivated people. I've dealt with some unique issues and felt that I also learned from the candidates. The staff was very supportive and welcoming.
I enjoyed working with Candidates from diverse backgrounds, offering diverse perspectives and conducting themselves professionally in individual and firm meetings striving to get better each day
The program is very supportive and informative. It makes doing the job easier. It is awesome to see the difference in students from beginning to end.
This was a positive and empowering experience in spite of the challenges both in terms of time commitments and technical issues. I found no greater satisfaction than to give back and provide advice to the candidates from the firms and additional engagement during the in person weeks. A key take away for me was that like the candidates, mentors are ambassadors of the LPP.
One of the most rewarding experiences I have ever had the privilege to participate in. I get 100 times the enjoyment than the effort that I put into it. I stay in touch with all of my mentees over the years, and I look at LPP at the start of a long term relationship. 🙂
It continues to be a great experience. Each year the organization of the program improves and the quality of the candidates is evident.
I appreciate the opportunity to give back to the profession as a mentor and assessor for the LPP. While I seek to give, I am always amazed by the enrichment I receive from this important and meaningful work.
Minimum of 3 years called as a lawyer in Ontario (our average for Mentors is 15 years), and in Good Standing with the Law Society of Ontario.
Mentors may claim up to 6 hours of CPD for their four month commitment and Trial Advocacy Advisors may claim up to 2 hours CPD for each day that they participate in the Trial Advocacy Program. There are no CPD credits for Assessors.
Mentors: typically between 4-6 hours a week, between mid-August to mid-December. Assessors: typically a minimum of half-day (up to 2 full days or more), during any of our intensive weeks in August, October, and December. Trial Advocacy Advisors: a full day (7am to 5pm) in any of our intensive weeks in August, October, and December (we ask, where possible, an Advisor to be available for all three Trial Advocacy Days). Due to COVID-19, all assessments in the Fall will be conducted virtually.
During the 4 months of the Training Component, Mentors will meet weekly with their Virtual Firm by webconferencing, to discuss Professionalism/Practice Management themes and the simulated file work of the Firm; they will review submitted deliverables by the Candidates and Firm and provide timely oral and online written feedback and assessment for Candidate development; they will review content in preparation for their weekly Firm meetings; they will hold bi-weekly teleconferences with individual Candidates to discuss their progress; and they will support Candidates' professional development through sharing their own experiences.
Due to COVID-19, all LPP assessments in the Fall will be completed virtually. Assessors observe and review Candidates in a variety of settings to provide feedback and assessment, based on established criteria. These scenarios include client meetings, mediations, negotiation meetings, transaction closings, bail hearings and trials.
In addition to the past and current community of lawyers participating in the LPP (which provides a strong network), the LPP also hosts training and orientation sessions, as well as access to online resources.
Mentors receive an honorarium for their four-month involvement. Assessors receive a stipend based on the number of hours they contribute. There is no honorarium for Trial Advocacy Advisors.
We invite lawyers to indicate their interest by completing the online form. This helps us develop our roster of interested lawyers. In the late spring, we review our requirements for Mentors and send out a survey to confirm eligible lawyers' continuing availability and finalize our list of Mentors by early summer. For Assessors, we send out a survey to confirm eligible lawyers' continuing availability a few weeks before each in-person week.